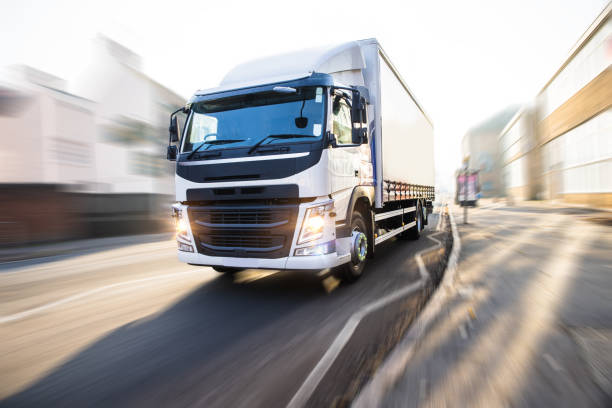 Dating back to the mid-20th century, shipping containers, sometimes called intermodal containers, freight containers or sea cans, are boxes made of steel that are used to safely and securely ship household items and commercial national car shipping goods overseas. Shipping containers can typically be safely transported across different modes of transport – for example, from truck to cargo ship or rail.
In order to prioritize safety for shipping containers overseas, the 1972 Convention for Safe Containers was established by the United nations and the International Maritime Organization (IMO). Shipping containers must conform to specific international safety regulations.
There are a number of types of shipping containers serving specific purposes, for example, temperature controlled or refrigerated containers are capable of safely transporting perishable goods that need to be stored at a stable temperature. Open top containers are often used to transport heavy equipment or bulk cargo. Tank containers are used to move liquids and dangerous or hazardous materials.
A 40 foot shipping container for overseas moving and international shipping is a standard size. These large containers are typically big enough to hold around 1, 850 to 2, 200 cubic feet. This space is generally suitable to move a large household (3 to 5 bedroom) or one vehicle and a few small household items.
There are different types of 40′ (12. 2 m) shipping containers. There is the 40 foot dry box standard container and the 40 foot dry box high cube container. If you need a 40′ dry box container that is the standard size, the maximum payload is generally around 59, 000 lbs with a cubic capacity of close to 2, 350 cubic feet. High Cube 40′ dry box containers have slightly smaller maximum payloads of around 57, 120 lbs with slightly larger cubic capacity of 2, 680 cubic feet.
The capacity for shipping containers is often described in twenty-foot equivalent units or TEU. Dimensions and maximum payloads on 40 foot cargo containers do vary slightly and this is based on the construction style of the container and the manufacturer. It is helpful to keep in mind that the maximum payload refers to a container's capability but does not take into consideration environmental constraints that may include weight limits pertaining to lifting devices at shipping ports, or road or rail restrictions.
If you are shipping goods overseas in a 20′ or 40′ shipping container, chances are your items will go to their destination on a container ship. Container ships are a type of cargo ship specifically designed to transport intermodal containers. Worldwide container ports are specially equipped to handle containers with cranes and design features that ease and expedite the loading and unloading process. The Port of Shanghai and the Port of Singapore are two of the busiest container ports in the entire world. Major container ports in the united states are located in Los angeles, Long Beach and New york / New jersey.
Many people interested in shipping a car overseas choose to ship their vehicle in a 40′. In comparison to RO RO shipping, where your vehicle is rolled on and off of a cargo ship, if you choose to ship a car overseas in a container you can also pack personal items inside your vehicle. This is especially helpful if you are moving overseas or want international shipping for a vehicle along with other cargo items.
Depending on the items that you are shipping, there are a variety of strategies to packing a shipping container to minimize damage and maximize space and safety. Cargo experts can provide you with expert packing guidance and assistance to assure that your goods are packed with the greatest care and efficiency.
If you need international shipping and are interested in a shipping quote for a 40 ft. container, a cargo shipping expert can help you by providing free estimates of the costs involved in shipping a 40 ft. container to and from your desired destinations as well as more information about international container shipping. Unlike fractional ownership of aircraft and houseboats, fractional owners of a cruise ship can all use the ship simultaneously. There is plenty of room for you and the other owners to live on the ship any time you want, or all the time. You can use it as a full-time residence, and so can the other co-owners.
The first obvious benefit of shared ownership is acquisition cost. There are many cruise ships on the market in all price ranges, sizes, ages, and conditions. There are many smaller and older cruise ships available for less than one million dollars. At the lower end, some smaller cruise ships in fair condition can be acquired for about $250, 000. At the highest end, the biggest new mega cruise ships now cost about $500 million to build.
Do the math. If one hundred buyers pool resources in exchange for a percentage of ship ownership, the acquisition cost will be divided by that same number. One percent ownership of a $250, 000 cruise ship would cost a mere $2500 for ship acquisition. At the other end of the scale, one percent ownership of a brand new mega cruise ship would cost five million dollars.
There are some other figures that must be tabulated into the total cost of ownership. Acquisition cost is first and foremost. The next figure is the cost to put the ship in service. On an older ship this cost may be higher than the acquisition cost. On the other hand, the cost to put a ship into service can be much lower if you were to get a good deal on a ship that already meets the international standards for ship safety, especially SOLAS (Safety of Life at Sea). Maintaining compliance with Chapter II SOLAS 74 amendments is cost prohibitive for some older ships and they are typically scrapped instead of being refurbished at great expense. There is a very important SOLAS implementation date coming up on January 10, 2010. On that date all commercial international ships will be required to be in compliance with the new fire safety codes. The most important new codes deal with the use of combustible materials in the ship. It will be expensive to replace all combustible materials in ships with non-combustible or flame resistant SOLAS compliant materials that meet the new safety standards. This will result in many ships being sold for scrap metal.
The looming SOLAS 2010 implementation date offers both perils and opportunities. The biggest peril is the possibility that the expense to bring a ship into full compliance with international standards will be greater than the value of the ship. However, there is a silver lining in this cloud. This pending SOLAS implementation date has already started to show up as a primary factor in the asking and selling prices of ships on the market today.